Are you tired of coming home to a cluttered and disorganized entryway?
A modern mudroom could be just what you need. It's a small entryway or room near the front or back door of a house, specifically designed to handle the mess and clutter that typically accumulates when people enter and exit the home.
In this article, we'll share seven creative and practical ways to create an ergonomic mudroom that adds functionality and sophistication to your home.
What are the Benefits of a Mudroom?
Mudrooms often feature storage space for shoes, jackets, hats, umbrellas, and other outdoor gear, as well as hooks and racks to keep everything organized and tidy.
Not convinced that you need a mudroom? Here are a few benefits that might change your mind:
Convenience: A mudroom is a convenient space to store and grab items as you enter and exit your home. This can save time and make your daily routine more efficient.
Keeps your home cleaner: This room provides a designated space for dirty and wet items, preventing dirt and mud from being tracked throughout the rest of your home.
Aesthetic Appeal: A well-designed mudroom can enhance the aesthetic appeal of your home. It's an opportunity to add color, texture, and personality to your space. With a mudroom, you'll spend less time searching for lost items and more time enjoying your home.
Improved Safety: Wet shoes and boots can be a slipping hazard on smooth floors. By having a designated space to dry off and store wet gear, you can prevent accidents.
Adds value to your home: A well-designed mudroom can be a major selling point for potential buyers, adding value to your home and making it more attractive to future buyers.
Ways to Create a Modern Mudroom in Your Home
Built-in Mudroom Closets and Cabinets
If you want to take your mudroom to the next level, consider installing custom cabinets and closets. This will not only give you a place to store your coats and shoes but will also allow you to keep your mudroom organized and clutter-free.
With built-in closets and cabinets, you can take advantage of vertical space and maximize storage capacity. They allow you to customize your mudroom to fit your specific needs. You can include shelves for hats, hooks for bags, and cubbies for shoes, making it easier for everyone in your household to keep their belongings in their designated spots.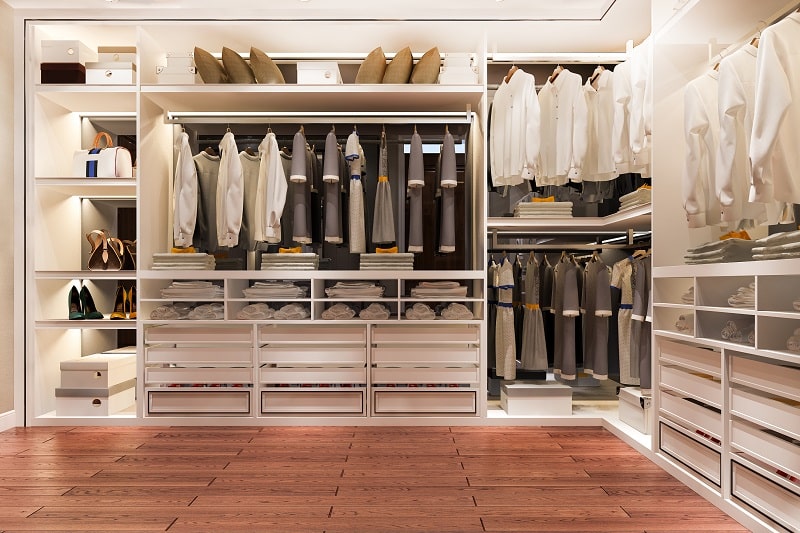 Mudroom Storage Ideas
A modern mudroom is only complete with creative storage ideas. A bench with built-in storage is a great way to add a functional element to your mudroom while keeping the clutter at bay. Not only can you sit down to put your shoes on, but you can also store them underneath.
Another great storage idea for a mudroom is to add a pegboard. This is a simple and inexpensive way to hang items like jackets, hats, and scarves. You can even paint the pegboard to match the decor of your mudroom, making it both functional and stylish.
Open Storage for a Mudroom
If you prefer a more open and airy feel for your mudroom, open storage may be the way to go. Instead of hiding everything behind closed doors, you can showcase your belongings with open shelving.
Open storage can make a small mudroom feel bigger and brighter, allowing light to filter through and minimizing shadows. Plus, it gives you easy access to your belongings, making it easier to grab what you need and go.
Mudroom Bench
Why settle for a plain old bench when you can have a modern one? Consider a bench with built-in storage, such as drawers or shelves. This will not only provide a place for shoes and other gear, but it will also keep everything organized and out of sight.
And if you want to get fancy, opt for a bench with a cushion for added comfort. This will make it more inviting for you to sit and take a breather, or for guests to kick off their shoes.
Mudroom Cubbies
Cubbies are another essential element of a mudroom design. They provide individual storage spaces for each household member, making it easier to find your belongings and keep them organized. But why settle for a basic cubby when you can have a modern one?
Opt for cubbies built into the wall or ones designed to look like part of the wall. This will create a sleek and minimalist look while still providing ample storage. You can also add some hooks above the cubbies for storage and organization.
Reach out to a Las Vegas cabinet installation company so they can help you with your project.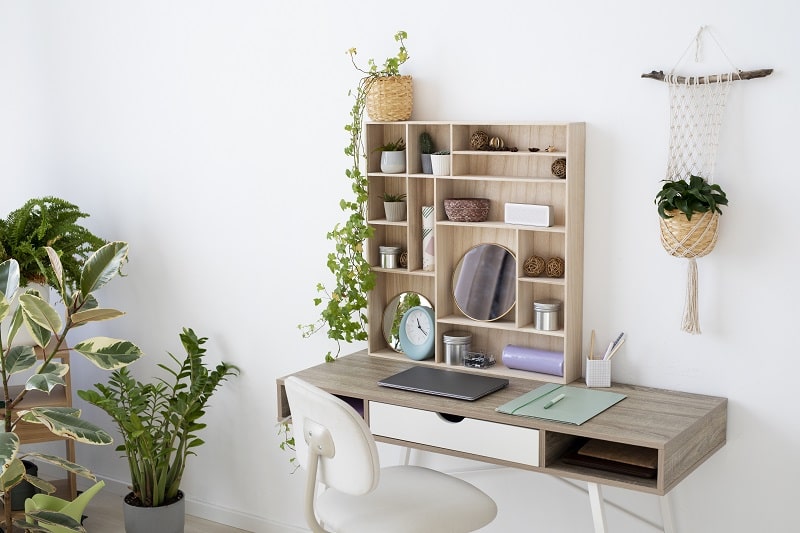 Multi-Purpose Mudroom ideas
Why limit your mudroom to just being a spot for muddy shoes and jackets? With a little creativity, you can make it a multi-purpose space that serves other functions. For example, you can add a desk to your mudroom and use it as a home office. This is especially useful if you work from home and need a quiet and private space.
You can also add a workout area to your mudroom with exercise equipment and a yoga mat. These modern mudroom ideas will help you stay in shape without leaving your house.
Mudroom Shoe Storage Ideas
Try adding a shoe rack that can be mounted on the wall or a shoe cabinet with multiple compartments. This will not only provide ample storage space, but it will also keep your shoes out of sight, which is especially useful if you have a lot of pairs.
Furthermore, add a shoe carousel if you like a fancier room. This rotating shoe rack will save space and add a touch of luxury to your mudroom.
Conclusion
Your mudroom doesn't have to be a basic and boring space. Contact us today so we can help you plan, build, or remodel your mudroom.
Turn your mudroom today into a stylish and functional area with creativity and a few modern touches.
https://majesticcabinetsllc.com/wp-content/uploads/2023/05/featured-min.jpg
533
800
Owen Wright
https://majesticcabinetsllc.com/wp-content/uploads/2019/01/logo-1.png
Owen Wright
2023-05-19 12:38:58
2023-05-19 12:38:58
7 Ways to Create a Modern Mudroom in Your Home