Remodeling your bathroom may seem like a daunting task at first, and you may find yourself unsure of where to start. The good news is that there are so many incredible modern master bathroom remodel ideas you can draw inspiration from to help you turn your vision into a tangible reality.
Choose Quality Materials for Master Bathroom Remodel
The first and most crucial step before concerning yourself with the design and aesthetics of your bathroom is making sure you use nothing but the best materials for the process.
Bathrooms can be a tricky area of the house to choose materials for, as there is a lot to consider in terms of choosing water and condensation-resilient materials.
Laminate, crushed glass, cast polymer, sheet vinyl, porcelain, ceramic, and concrete are a few of the many excellent materials to consider for your remodel. These materials are durable and can withstand moisture and humidity with ease.
Another more expensive yet endearing option is bronze and copper; these metals are renowned for their durability and resilience and will develop a patina effect over time, meaning your bathroom's look will update on its own—a great option for those into more vintage aesthetics.
Consider Wet Room Concept
Consider building a wet room-style bathroom if you want a more contemporary bathroom design. A wet room is a style of bathroom that has nothing separating the bathtub or shower from the other areas of the room. To achieve this, contractors need to ensure that all the walls and the flooring in the space are sealed against water, just like the surfaces would be in a traditional shower.
This modern look is not only easy on the eye but also easy to clean and creates a more spacious and open space as there is typically no shower door, which lowers the risk of mold.
Add a Water Closet
Another bathroom remodeling idea that has become popular among homeowners as of late is a water closet.
A water closet is a closed-off portion of your bathroom space where you would house your toilet. This is an important fixture, as even though modern bathrooms have evolved to become increasingly open-plan by design, most still prefer privacy when it comes to using the toilet.
A water closet is, therefore, a great option, as it does not take up much space or detract from a contemporary bathroom style, all while still allowing users a level of needed privacy.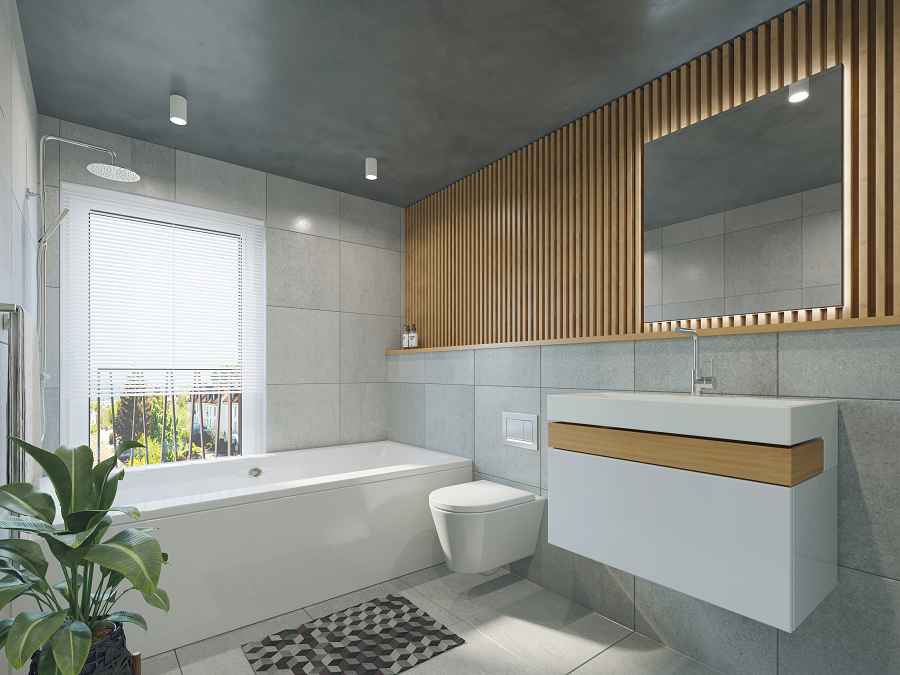 Choose the Flooring Wisely
When remodeling a bathroom, choosing the correct flooring is arguably the most critical consideration. Generally, white tiles and white walls are the standards for bathroom design, and this is for a good reason, tiling is incredibly durable when it comes to water, and a white color scheme will ensure your bathroom gets as much natural light as possible.
While this is the standard for modern master bathrooms, other exciting options are also available, such as vinyl and laminate flooring, as well as natural stone and engineered wood floor tile for a more natural look.
Install Classic Cabinetry
Cabinetry is a significant part of any room in the house, especially the bathroom, to store all your essential toiletries, towels, and other necessities.
When installing cabinets in your bathroom, use suitable materials and have your cabinets designed and installed by a reputable and respected brand such as Majestic Cabinets. If you are planning to remodel your bathroom and install your cabinetry, contact us and we will help you to choose the best materials and style according to your own preferences.
Plan an Accessible Design
While having an aesthetically pleasing bathroom space is never a bad idea, making sure your remodel is accessible and suits your personal needs is crucial.
Each person's needs are different regarding their modern master bathroom, so always keep your personal needs and preferences in mind alongside your bathroom vanities.
Reconsider Installing a Shower Bench
An often overlooked modern master bathroom design idea is the shower bench. Other than its visual appeal, a shower bench can be handy for users who shave in the shower or want a little extra storage.
Installing a shower bench also makes your shower a great space to sit back and relax under the hot water after a long day's work.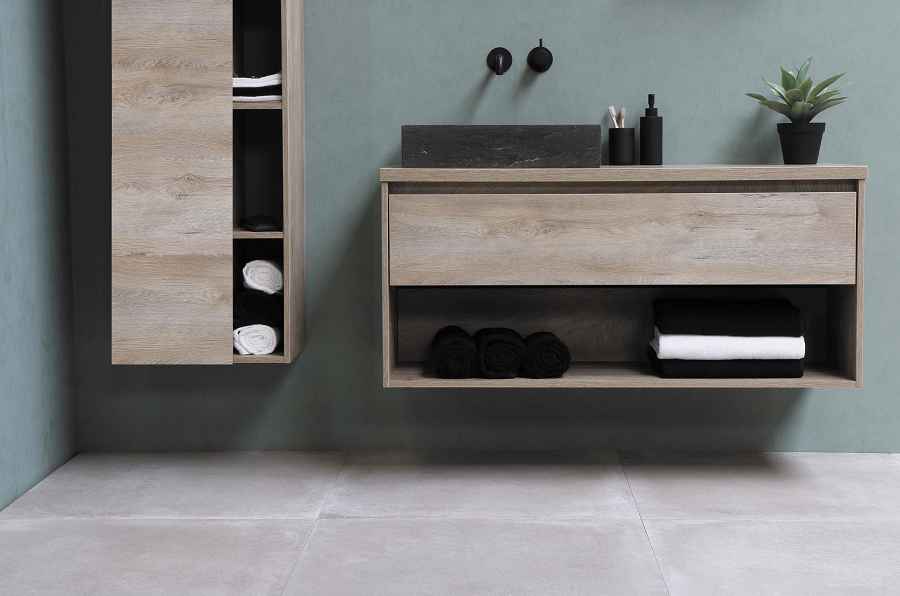 Be Intentional With Your Shower Niches
When designing your dream bathroom space, it is vital to truly make it unique to you, with intentional elements suited to your preferences and needs.
This is why taking a bit of extra time to pick out each fixture and design element carefully, from your shower heads to deciding whether you want a shower door or not, is essential; your bathroom is your personal space, so make sure it is precisely what you desire!
Update Your Lighting According to New Master Bathroom Design
Designing your dream bathroom space serves no purpose if it isn't lit up correctly.
When remodeling your bathroom it is important to choose the correct lighting for a variety of reasons. Firstly, it is crucial that the lighting setup you choose is durable and will handle the often moist conditions of the space.
Additionally, your new bathroom will look stunning, so make sure it is bright and radiant so you can truly take it all in!
https://majesticcabinetsllc.com/wp-content/uploads/2022/11/sidekix-media-g51F6-WYzyU-unsplash_11zon.jpg
600
900
Owen Wright
https://majesticcabinetsllc.com/wp-content/uploads/2019/01/logo-1.png
Owen Wright
2022-11-11 12:19:11
2022-11-04 12:21:13
Modern Master Bathroom Design Ideas to Inspire Your Next Renovation