Las Vegas is a magical city. There is plenty to do and see. Vegas is known as the convention capital of the world. It is also a glitzy and glamorous city. There is one thing that many people do not know about Las Vegas, NV. It is a nice place to take up permanent residence. The cost of living in this city is below the national average. There are some interesting and fun facts about Las Vegas. Pizza is 11 percent cheaper in this city than the national average. Gas is four percent cheaper and the costs of homes are less than the average town. There is no state income tax which is a plus. It is said that the sun shines in Las Vegas over 300 days a year. The city is in Vegas Valley which is a desert community of 600 miles. The average temperature is 67 degrees. It is hotter in the summer and during the winter it is very rare the temperature drops below 45 degrees. There are plenty of job opportunities in this city even away from the Strip. Downtown Project is looking to become the center for start up businesses within the next five years. There is a $350 million dollar project for real estate development, small business start up, technical company start ups, and improving local education. Las Vegas is a great place to begin a new business. Here is an insiders' guide to living in Las Vegas. Area Guide Center Las Vegas is a place like no other in the world.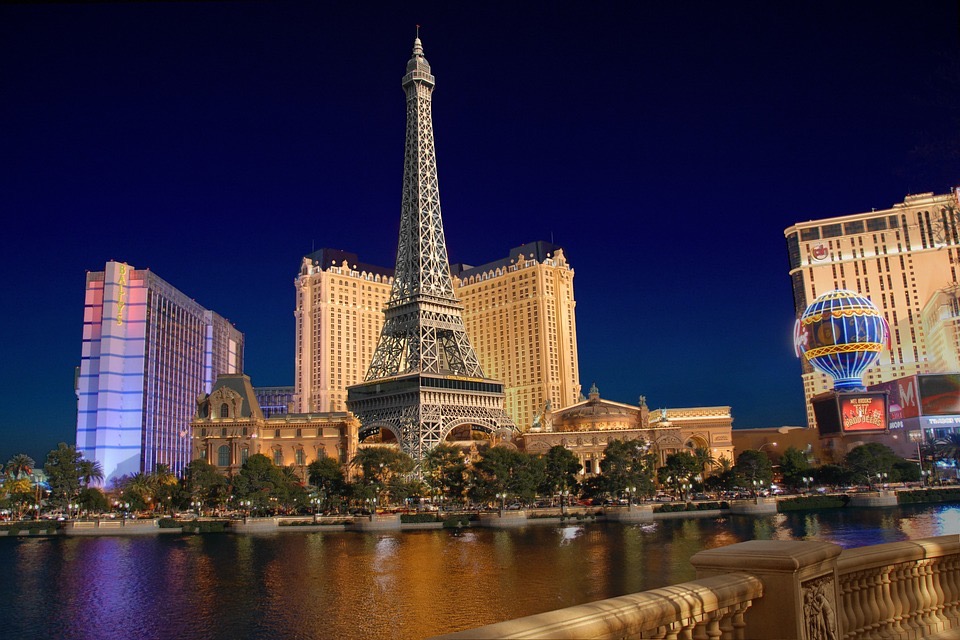 Downtown
Downtown is one of the most exciting places in the country. In addition to the business development that is set to begin Fremont Street has plenty of legendary hotels and casinos. There is a number of ethnic foods. This is the area where the young and educated professionals are flocking to. There are a number of beautiful apartment buildings including the Ogden, Juhl, Soho lofts, and the Newport. The downtown area is a place to keep on an eye. Startup Block South of Charleston Boulevard and located between Las Vegas Boulevard and Maryland Parkway the Startup Block is great for entrepreneurs. Micro communities are being developed. This block is seeing early success. This block is being developed right along with the Downtown Project. Arts District This area is just south of Downtown. It includes Common Street, Hoover Ave, Fourth Street, Las Vegas Boulevard, and Colorado Ave. This section of town is also called the 18b since it spans for 18 blocks. The neighborhood is filled with art galleries, yoga studios, funky shops, and interesting restaurants. The First Friday festival is held each month and averages 20,000 people in attendance.
Chinatown
Chinatown is located on Spring Mountain Road. It is an Asian community that has European influences. Chinatown Plaza is the most famous shopping center in this town. There is also Tokyo Plaza and the Pacific Asian Plaza. This is great for those looking for both modern and traditional Asian goods and food. The restaurants Raku and Monta Ramen are very popular and the food is great.
Paradise
This city consists of much of the Strip as well as the McCarran International Airport, the University of Nevada. This town is run by the Clark County Commissions and is home to both the resorts and retirement communities. This area is famous for the neon lights, hotels, and casinos. There are a number of places to live as well. There are residential apartments in the MGM Grand and the Trump International. There is a shark tank located at the Mandaly Bay and world class nightly performances. There are plenty of movie theaters and there is something to do any time of the day or night. The local university offers a number of free lectures and there are plenty of educational opportunities.
Summerlin
This is one of the most prominent suburbs. This community is west of the downtown area. The population of Summerlin has doubled to 100,000 residents in the past couple of years. This is great for families that want some quiet and their own yard. There are a number of parks, good schools, and plenty to do.
Henderson
This is the second largest city in Nevada after Las Vegas. It has 250,000 residents. This city was ranked the second safest city in the United States by Forbes. Bloomberg Business also called it one of the best cities to live in.
Renting Vs. Owning, Living in a High Rise vs. a Home
Many people need to decide if they want to rent or own. The cost of living is rather stable and it is not hard to live comfortable. The average rent for a one bedroom apartment ranged from $550 to $70. A three bedroom apartment costs between $900 and $1,200 a month. This is a quarter of the price compared to New York City. A person can purchase an apartment of they can rent one. The cost for an apartment that is around 1,000 square feet can cost between $74,000 and $297,000 depending on location and features. If a person is looking to live a little further away from the city they can get a place between $69,600 and $185,000. The more amenities the home has the more expensive it will be. According to Trulia.com a person can purchase a three bedroom home in Las Vegas for an average price of $159,000. Zillow has the price to the average home at $152,000. When deciding to rent or own the price is not the only thing to keep in mind. A person should think about things such as the quality of their life, happiness, and others. Some want to raise their children in traditional neighborhoods while others want an urban setting. There are some other things to keep in mind. They include accessibility, travel, close to business and neighborhoods, home maintenance, and long term goals. If a person is a first time home buyer there is information found on Moveline to help a person determine if they are ready for homeownership. For those that are not ready to buy there are plenty of apartments and Apartments.com can list the pros and cons of each complex.
https://majesticcabinetsllc.com/wp-content/uploads/2019/01/5yc6rk.jpg
640
960
Owen Wright
https://majesticcabinetsllc.com/wp-content/uploads/2019/01/logo-1.png
Owen Wright
2019-01-10 21:57:04
2022-09-28 11:32:10
Moving to Las Vegas Guide