If you're planning any kind of kitchen remodeling or feel like the time is right to give your kitchen a fresh look, getting some new kitchen countertops installed is a great way to start. Countertops are an essential element of any kitchen installation and have a real impact on the overall look and feel of the space.
However, choosing from the many different types of kitchen countertops can be a challenge. There are a lot of colors, patterns, styles, and kitchen countertop materials for you to pick from, and each one has its pros, cons, and unique features. This guide will cover some of the best kitchen countertop materials, one by one, helping you decide which is right for you.
Granite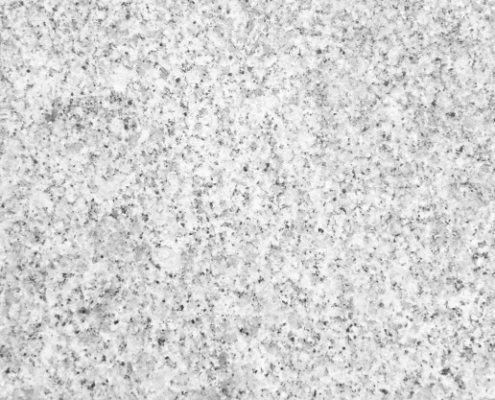 When it comes to kitchen countertop materials, granite is one of the most desirable options out there. Many homeowners opt for granite counters when carrying out a kitchen remodeling or redecorating project, and people love the unique allure and elegance of this material.
Granite is well-known for its unique beauty, able to elevate a kitchen space with ease and transform dull and tired kitchens into pictures of perfection, with its intriguing patterns and strength able to have a truly powerful effect on any room.
It's also reputed for its high cost, and while prices have come down over the years, it remains one of the more expensive kitchen countertop materials.
Pros:
● Incredible strength and durability
● Won't be affected by heat
● Can add value to your home
● Lots of colors and patterns
● Minimal maintenance
Cons:
● Comes at a very high cost
● Needs to be installed professionally
● Has to be sealed to reduce the risk of stains
Marble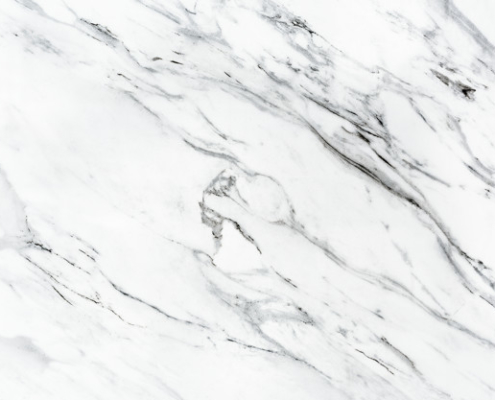 Right up alongside granite as one of the kings of the kitchen countertop world is marble. Beloved throughout history, dating all the way back to ancient times, and instantly recognizable with its unique patterns and silky surface, this material is quite special in more ways than one.
The main benefit of marble is its uniqueness. Every piece is a true 'one of a kind' creation, as no two slabs are ever quite the same. This can help to make your kitchen feel equally unique and special too, and many homeowners say that marble is the most luxurious of kitchen countertop types.
However, all of that luxury comes at a price, as marble is also one of the most expensive options, which leads to many homeowners only using a single piece of it for an island or one section of their kitchen.
Pros:
● One of the most beautiful types of kitchen countertop
● Resistant to water and heat
● Every piece is unique
● Adds a lot of value to the home
Cons:
● Lacks the strength of granite and other materials
● Very expensive
● Cannot be installed by the homeowner
● Can stain easily
Quartz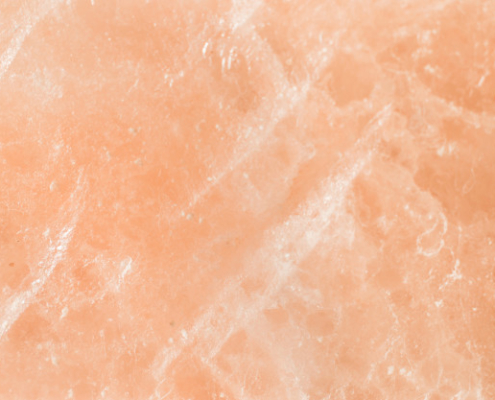 Quartz is another hugely popular countertop material, but it's important to understand exactly what this is, as some people mistake countertop quartz for other kinds of quartz. The countertop material referred to as quartz is actually a man-made material, comprised of around 90% quartz particles, blended together with other minerals and resins. It is not solid quartz, mined from the earth.
However, it's still a beautiful material, known for its strength, ease of use, and accessibility, and it's available in a huge range of colors and options too, offering something for homeowners with a wide range of tastes and preferences. It's also a low-maintenance option, so you won't need to spend much on the upkeep of quartz countertops.
Pros:
● Can be installed DIY
● Low maintenance
● Lots of color options
● Can be custom-made with ease
● Stain and heat resistant
Cons:
● Can be quite costly to buy
● Heavy and difficult to install
● Lacks the allure of materials like granite or marble
Ceramic Tiles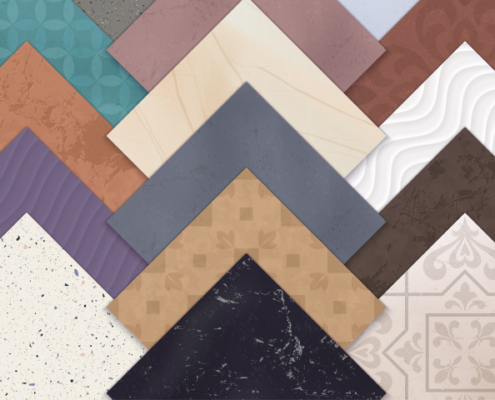 Ceramic tiles are another option you might like to consider when planning a kitchen installation or remodeling, and there's certainly a lot of advantages to this material. For starters, tiles are strong, affordable, and low-maintenance too.
They can be installed by a DIY enthusiast with relative ease, and they're available in a wide range of colors and patterns, so you can find something that suits the style and theme of your kitchen.
At the same time, ceramic tiles can be seen as a little outdated and are more associated with country-style or rustic kitchens, so won't necessarily blend in as well in a contemporary home, and they can crack and need to be replaced under pressure.
Pros:
● Many different patterns and colors to choose from
● Good value for money
● Easy to install
● Suitable for DIY installation
● Heat resistant
Cons:
● Can crack due to impacts and accidents
● Grout between tiles may attract dirt
● Not quite as modern as materials like granite or marble
Laminate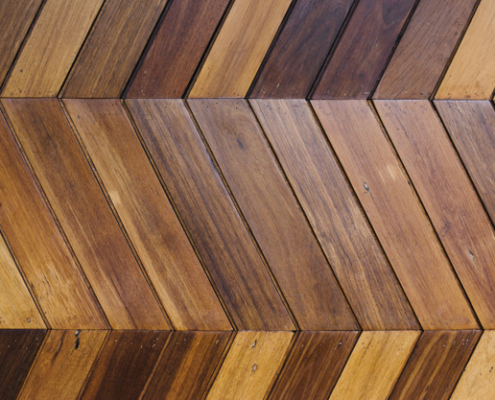 Those who want to save money on their kitchen countertops or simply don't want to splash out on fancier materials like marble or quartz can choose laminate counters instead. Known for being very affordable, these types of counter are made mostly from MDF, with a laminate veneer bonded around the outside.
The core is cheap and simple to make, helping to keep costs low while still offering strength and durability, and the laminate covers come in a range of different colors and styles. You can even find laminate countertops designed to imitate other materials such as quartz or marble, so this is a cheap way to get that elegant look without having to pay the same price tags.
Pros:
● Lots of different colors and patterns to choose from
● DIY installation is quick and simple
● Excellent value for money
● Low maintenance and easy to clean
Cons:
● Doesn't have the same prestige or elegance as real granite, marble, etc.
● Won't increase the value of the home
● Not as soft or smooth as other materials
● Can be chipped or scratched quite easily
● Difficult to repair; usually needs replacing when damaged
Stainless Steel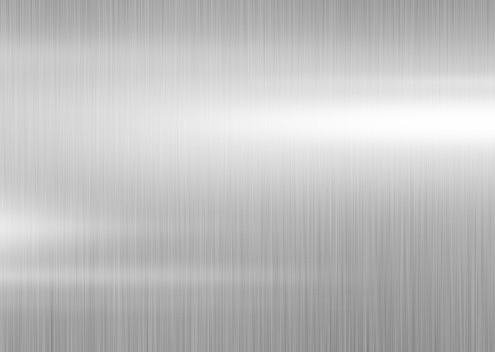 Stainless steel isn't one of the first materials people think of when it comes to types of kitchen countertops, and this material has been overlooked and underused over the years, but is starting to see a surge in popularity as the concept of industrial-themed kitchens and homes begins to evolve.
It can be a really impressive choice, adding shimmer, shine, and strength to the kitchen and really serving as a statement piece that may improve your home's value and turn the heads of any guests or visitors who come to stay.
It's also well-known for being a very tough and resistant material, able to stand up to heat very well and withstand impacts and pressure too. On the downside, it can be highly expensive and may scratch easily from knives and other implements.
Pros:
● One of the strongest materials for use as kitchen countertops
● Thoroughly resistant to heat
● Works great in modern and industrial style kitchens
● Super easy to clean
● Adds value to the home
Cons:
● Doesn't work as well in older-themed kitchens
● Can be very expensive
● Easy to scratch so needs to be treated with great care
● Can make noise when used
Wood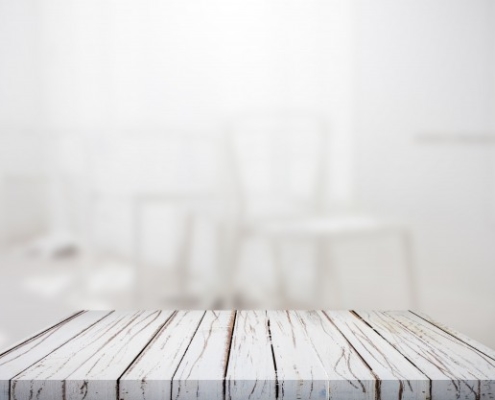 Wood is another possible material to consider for anyone wanting to make some changes or upgrades to their kitchen's aesthetic and theme. It's a popular choice for other parts of the kitchen, like kitchen cabinets and drawers, and it can work well when used as a countertop surface too.
One of the best things about wood countertops is that they come in a wide range of types. You can choose from maple, oak, and many other species of wood, each with its own colors and grain patterns, and many people feel that wood adds warmth and beauty to a kitchen, working well in country-style or farmhouse kitchens, especially.
It's also easy to clean and simple to work with when preparing food and cutting up ingredients, but it can scratch, crack, stain, and get damaged quite easily, so you have to treat it with care.
Pros:
● Brings warmth and elegance to space
● Works well in old-fashioned and modern kitchens alike
● Various wood grains and types to choose from
● Can easily be sanded and resealed for repairs
Cons:
● Can be expensive to install and repair over time
● Can easily get stained or water-damaged
● May harbor bacteria so needs to be cleaned thoroughly
● Can scratch or crack
Concrete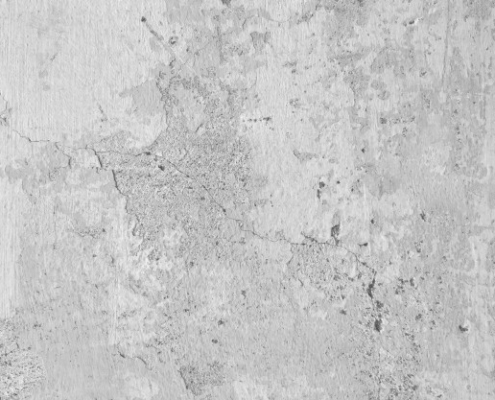 Another interesting option you might like to choose for your kitchen countertops is concrete, and there are many advantages to this material, starting with the fact that it's really resistant to heat, scratches, and general wear and tear.
Concrete countertops can last for many years when looked after, and they can come in a surprisingly vast range of colors and styles too, adding a unique and elegant look to modern and contemporary kitchens.
On the downside, because concrete is such a heavy material, the installation process can be quite tricky as the slabs may need to be cast right there in the kitchen itself.
Pros:
● One of the strongest materials you can use for your kitchen countertops
● Available in a myriad of colors to suit different styles
● Very sleek and modern
● Can withstand heat and scratches very well
Cons:
● Needs to be treated regularly due to its porous nature
● May crack under pressure
● Needs to be installed with a lot of care and precision, which may lead to high costs
● The unique look of this material might not be to everyone's tastes
Soapstone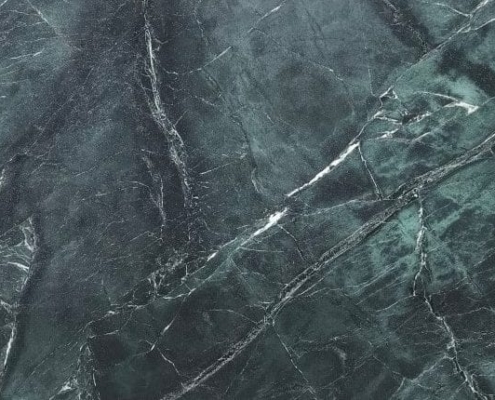 Like many other materials on this list, soapstone is a naturally occurring stone that is famed for its beauty and soft touch. It's notoriously silky and smooth, being very pleasant to work within the kitchen, and it has plenty in common with granite, being a dark gray in color most of the time and having unique streaks and patterns that add character and definition.
Soapstone is therefore seen as something of a luxury and trendy material for kitchen installation projects, and it has the unique ability to develop an attractive patina over time, which only makes it more attractive and alluring to the eye.
It's also a tough and resistant material, standing up well to bumps, impacts, and stains, but it can scratch quite easily, so owners have to be careful.
Pros:
● Beautiful color and style adds instant allure to any kitchen space
● Resistant to stains and impacts, so can last for many years
● Won't be affected majorly by high temperatures
● A fresh alternative to granite for those who want something slightly different
Cons:
● Must be installed professionally to avoid issues
● Has to be treated with mineral oil
● Can scratch quite easily so has to be used with great care and precision
● Can develop a dark patina over time that won't be to everyone's taste
https://majesticcabinetsllc.com/wp-content/uploads/2021/04/assembling-furniture-kitchen-with-contemporary-installation-base-cabinet-countertops-sink_73110-8388.jpg
417
626
Owen Wright
https://majesticcabinetsllc.com/wp-content/uploads/2019/01/logo-1.png
Owen Wright
2021-04-20 14:50:43
2021-04-28 15:19:23
Top 9 Materials for Kitchen Countertops