Failing to plan is equivalent to planning to fail, or so the saying goes. The same can be said in your Do-It-Yourself, or DIY home remodel. Planning gives you a framework and timeframe for the remodeling project, which exponentially increases the chance of its success.
This article will guide you on how to do a home renovation on a budget. It also discusses various DIY ideas for home improvement and other tips.
How to Survive a DIY Home Remodel
A DIY home improvement can be tricky, especially if you are unfamiliar with handiwork. Hence, to survive a DIY home remodel, you must familiarize yourself with the remodeling process.
You need to know about various tricks on tricks on a DIY project. To save money, you must learn how to redo bathroom cabinets for cheap. Aside from acquiring handiwork skills, you also need to know the most affordable materials that you can find.
Next, you need to learn how to manage your time and resources. A typical remodeling project usually takes three to six months. Thus, you need to plan which days you can allot for the project. You can hire a handyman or contractor to perform the more complex tasks.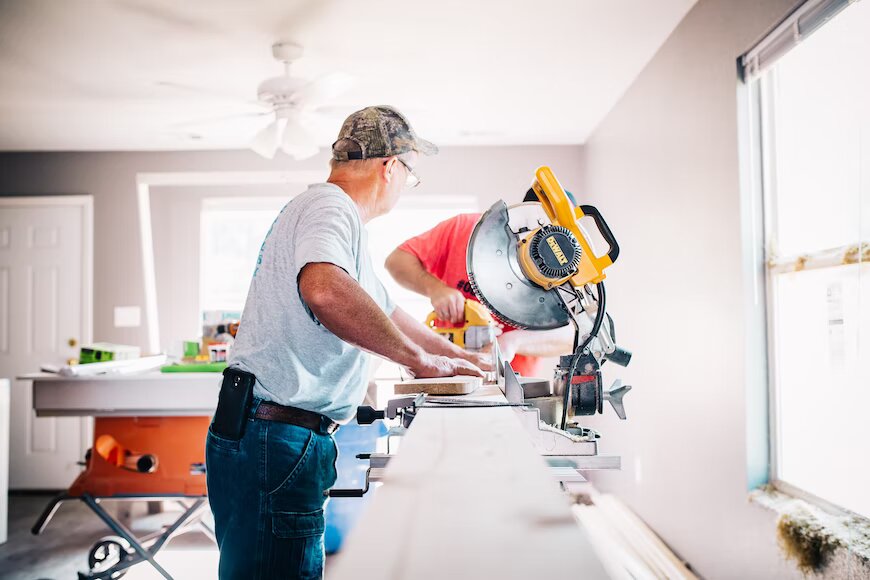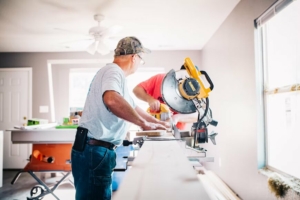 DIY Home Improvement to Boost Curb Appeal
Aside from maintaining your property, a DIY home improvement can boost curb appeal. Home remodels can also keep or increase property value when done right.
But before you begin your DIY home renovation, first look at the building plans of your property. Doing so will help you better understand specific sections of your house.
Below are some of the critical elements you can incorporate into your DIY remodeling project:
Start with Proper Planning
Always start with a plan, whether your home renovation is as simple as repairing damaged parts or a complete section overhaul. If you don't have any experience creating a building plan, hire an architect or an engineer to create one for you.
Moreover, you should also consider various factors such as the project's budget and how long it would take to finish.
Freshen up the Walls
Painting the walls with fresh paint is one of the most common DIY home renovation tasks. Applying spray paint to walls and other objects is also relatively straightforward.
Freshening up the walls is simple and doesn't require complicated tools. However, the real challenge comes in picking the right paint color that is the same as the old one or a new color that can complement the overall aesthetics.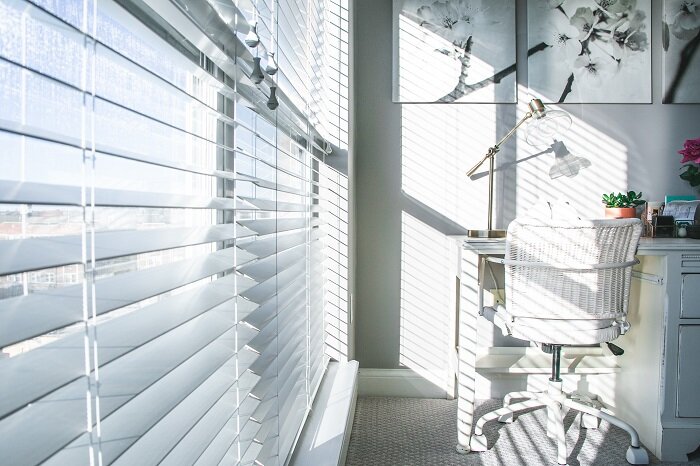 Improve Window Treatments
There are three categories of window treatments: hard window treatments, soft window treatments, and layered window treatments.
Hard window treatments are made of vinyl, wood, and other hard materials. Examples of this type of treatment include blinds, shutters, and shades. On the other hand, soft window treatments are made of soft materials. Curtains, drapes, valances, and swags fall into this category.
Meanwhile, a layered window treatment is a combination of both hard and soft window treatments. You may want to get DIY ideas for home renovations on the Internet to improve your window treatment.
Refresh Bathroom Floors and Cabinets
Changing your bathroom floor mat and cabinets can easily give this part of the house a different look. However, you also have to consider whether it's practical or not. While changing for aesthetic reasons is good, it would be ideal if the other reason is you want better functionality.
If you want to save money, you also have the option of altering your cabinets by adding new features such as slides in the storage area. Today, most modern bathroom use vanity cabinets, which combine a countertop, sink, and mirror into one piece of furniture.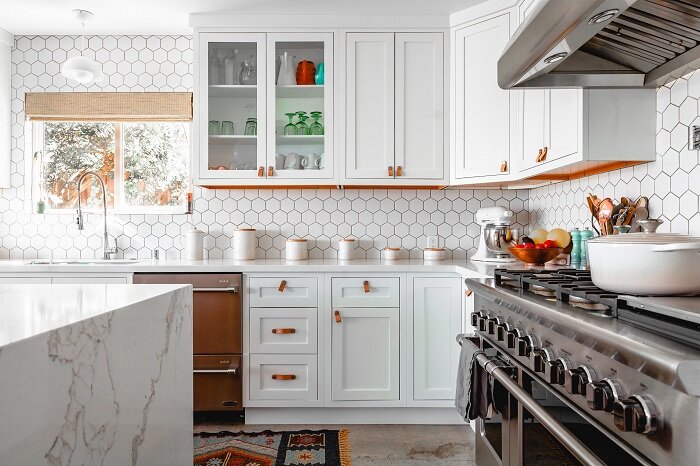 Paint or Stain Kitchen Cabinets
Much like painting walls, staining your kitchen cabinets is something almost everyone can do. Painting cabinets generally gives them a cleaner and more modern look. Meanwhile, staining can give the cabinets a more classic and natural appearance.
However, you need to carefully research the products you will use. After all, some paints can be expensive, and removing or adding a layer is another challenge altogether.
Upgrade Cabinet Knobs and Drawer Handles
Replacing drawer handles and cabinet knobs is a simple way to upgrade the look of the room where they are in. You can also choose from various designs, from plain ones to those with intricate details. If you are choosing metal knobs or handles, choose those which does not rust easily.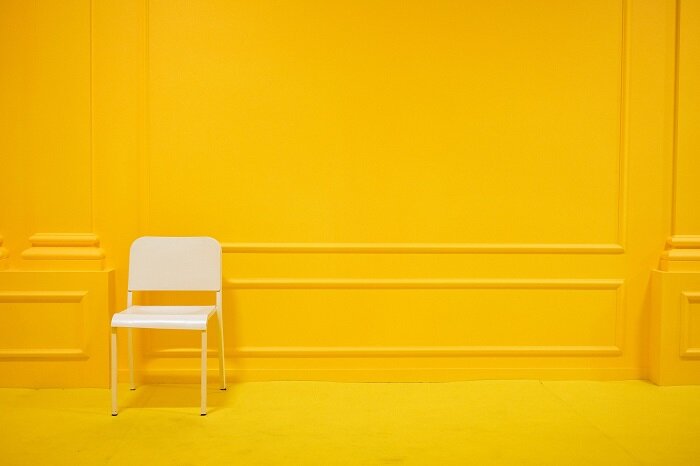 Paint the Front Door
Painting your front door requires little effort as it requires only a few tools. However, you also need to take into consideration whether the color you choose matches that of the walls and windows.
Furthermore, it should blend well with the plants and the hardscape of your lawn.
Ask Help if You Need It
Performing a DIY home remodel can be confusing, especially if you are doing various renovations simultaneously.
If you are finding troubles in your DIY home improvement, don't forget to contact us. We are a team of professional remodelers who can help you with project planning and execution. Our company also specializes in landscaping and improving outdoor spaces.
https://majesticcabinetsllc.com/wp-content/uploads/2019/12/deborah-floden-U1eKoyoDaWI-unsplash.jpg
632
800
Owen Wright
https://majesticcabinetsllc.com/wp-content/uploads/2019/01/logo-1.png
Owen Wright
2022-12-08 13:15:51
2022-12-08 13:15:51
How to Plan a DIY Home Remodel Project