It often happens that a kitchen is the first thing that crosses the mind of a homeowner when purchasing or remodeling a house. It is a room in the house where structure and usefulness must be balanced to provide the best result. Too much attention on one element and the other suffers. And since most of us are not fortunate to have space, storage options are a crucial part of a functional kitchen design. In a limited space where every inch is accounted for, you should know how to use corner space in a kitchen.
When it comes to corner cabinets for the kitchen those with angled front steal the show by adding charm to the cook room. The unique corner cabinets bring contrast to clean, straight lines and functions as a space saver too.
Get some inspiration from these corner kitchen corner cabinet ideas we prepared and you'll discover that a small space is not a problem.
Corner Drawers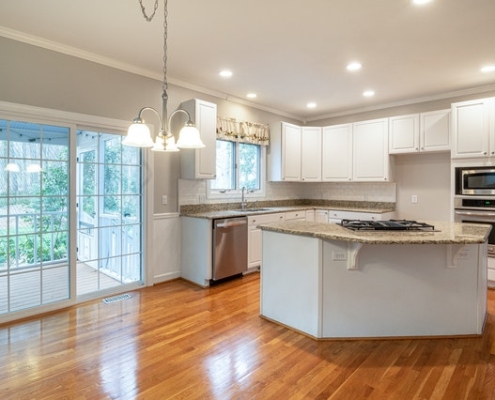 Corners are pretty tricky. Some great ways of handling the kitchen corner cabinets dilemma are by way of cornered drawers. Corner drawers are built at 90 degrees, which allows them to perfectly shape at the sharp corner.
Certainly, they look awkward and not very roomy, but they are actually fantastic corner kitchen cabinet ideas that let you use every bit of valuable space beneath your kitchen counter. It matters little whether you pull them out from the left or right. You can use chic knobs to complement the looks, which are part aesthetic and part practical.
Use the Lazy Susan design in the interior, rotate the pies to fetch anything that's stored in the rack. You don't have to bend on all fours to get the pot or pan like in your outdated custom cabinets, the cooking utensil you need will slide out conveniently. The corner drawers can be separated into small segments for an excellent organizational tool.
Swinging Pullouts
Why bother to look inside for your utensil when you can swing it out in front of you?
This is one of the corner kitchen cabinet ideas that's gaining popularity. It is lazier than Lazy Susan, the smooth-rolling shelves swing out from inside corner kitchen cabinets to give you easy access to everything that's inside. While Lazy Susan keeps things inside and is not properly lit, you'll have enough light with swinging pull outs to pick out the utensil you need when it comes out in the open. No bending needed, you just pull the door.
Complete your cabinets remodeling by adding a swinging pullout feature. Mount a set of wire shelves in the interior of the cabinet and fasten some to the door. Pots, pans, and other cooking accessories can be easily stockpiled and accessed.
Accordion Cabinet
As far as the cabinets are concerned, the accordion design is one of the best. It is unique, attracts attention, and can be opened in a jiffy.
The doors open like an accordion and are a great storage solution. You can easily gain full access to the contents of the shelves behind the door. When you open the accordion door it will not get in the way of the doors of your other corner cabinets for the kitchen.
Accordion cabinets are pretty trendy corner kitchen cabinet ideas, they can also be used in limited spots in the house like bedroom, bathroom, and storerooms.
Diagonal Kitchen Corner Cabinets
When you are undertaking a kitchen makeover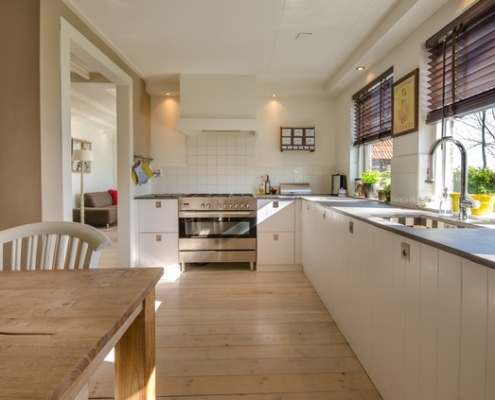 you scratch your head and ask yourself – how to use corner space in the kitchen?
it's best to replace your kitchen corner cabinets with diagonal
cabinets. Although you are losing some storage space, in return, you are benefitting from a solution to the kitchen corner problem. They can be attached to the wall and blend well with the appliances and other custom cabinets.
Diagonal cabinets can be used to bring together the elements of the kitchen nicely and serve as the focal poi
nt of your cooking space.
You can install a Lazy Susan or pull out drawers. Use it to store your fine chinaware and show them off to your guests.
Wall Mounted Kitchen Cabinets
Wall cabinets are the top cabinetry that is hovering above the counter space. They can look unique as the kitchen but they are usually built to match the base cabinets for a continuous cabinetry run.
Don't leave the corners short, you can use corner kitchen wall cabinets to maximize space. Typically wall cabinets are made of paneled doors, a box frame, and a hanging rail. Be creative and use some great corner kitchen cabinet ideas.
Why not replace the door with glass? And match the color of the interior with the shade of your cabinetry. Install a bottom edge molding to cover the exposed portion of the lower edge. Top it off with your fine kitchen wares on the shelf. It will serve as the focal point of your cooking space and great storage too.
While at it consider other corner cabinet ideas by using an accordion-type of cabinet doors. It looks enough to attract attention and is convenient to use.
Curved Cabinets
Interior designers never run out of kitchen corner cabinet ideas, they have the knack to turn something boring into exciting.
Recently, you've been thinking of renovating your kitchen, you were not content with the existing cabinetry. you went online for corner cabinet ideas and noticed curves on the designer's website.
Suddenly, you want to shake up those box type cabinets into curved cabinetry. Everything should be curved, it should be the hero in your culinary space from the kitchen corner wall cabinets to the island.
Advice, do not go overboard with the number of curves. Limit this to one large piece like the kitchen island or your top or base cabinetry. This will give the piece a chance to stand out from the rest and not get lost visually. Light up this with a subtle palette to provide symmetry and cohesion to foster calmness in your space.
https://majesticcabinetsllc.com/wp-content/uploads/2020/11/pexels-vecislavas-popa-1643384.jpg
427
640
Owen Wright
https://majesticcabinetsllc.com/wp-content/uploads/2019/01/logo-1.png
Owen Wright
2020-11-11 11:05:38
2020-12-29 14:22:10
Best Kitchen Corner Cabinet Ideas