As the famous saying goes, "Home is where the heart is," and for many families, the living room is the heart of any home. After all, it is where the family gathers to relax, unwind, and spend quality time with one another.
That is why it's crucial to have a living room that is not only functional but also aesthetically pleasing. Whether you're planning a complete overhaul or a few minor changes, these incredible living rooms remodel ideas will help you create a beautiful and comfortable space.
What comes first in remodeling the living room?
The living room is often the home's central hub, where you relax, entertain, and spend quality time with your family.
In any remodeling project, the first step is establishing a clear plan and a blueprint. Think of your living room remodeling project as a blank canvas you can paint with your personality and taste.
Start by asking yourself what your goals are for the renovation. Do you want to create a more comfortable space? Do you want to make it more modern or stylish?
Search over the Internet using "house painters near me" so you can hire a local craftsman to remodel your living room.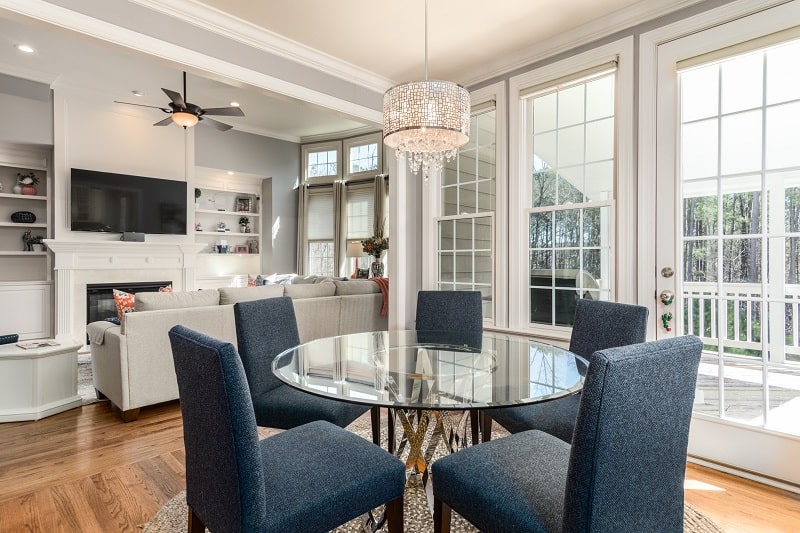 Factors to Consider in Renovating Your Living Room
When planning to renovate your living room, there are several factors that you need to consider to ensure a successful renovation. Here are the key factors to keep in mind:
Living Room Size and Layout
The size and layout of your living room can significantly impact your renovation. If you have a small living room, consider a more minimalistic design to make it look more spacious.
On the other hand, if you have a larger living room, you can consider more intricate designs with more decorative elements. In either case, ensuring that the design complements the room's layout is crucial.
Full or Partial Renovation
A full renovation involves a complete overhaul of the area, including structural changes and replacing all the finishes. It involves completely overhauling your living room, including removing walls, flooring, and ceiling.
Meanwhile, a partial renovation, on the other hand, involves replacing only some parts of the room, such as the flooring, wall decor, lighting fixtures, or furniture. A partial renovation can be a good option if you're on a budget.
Room Expansion
If you have some extra space available, consider expanding your living room. This could involve knocking down walls, adding an extension, or creating an open-plan layout. A larger living room can create a more spacious and comfortable atmosphere, perfect for entertaining guests or relaxing with your family.
However, room expansion can be expensive, so it's essential to consider your budget before deciding.
DIY or hire a professional
One of the most significant decisions you'll need to make is whether to tackle the project yourself or hire a professional.
If you have experience in home renovation, you can handle the renovation yourself. While a DIY approach can save money, it requires time, effort, and skill. You can also take inspiration from DIY ideas for home by searching the Internet.
Conversely, hiring a professional can be more expensive, but it ensures a higher quality of work and can save you time and stress.
Living Room Remodel Materials
When planning your living room renovation, it's essential to consider the materials you'll be using. You can choose from various materials like wood, tile, or carpet. Each material has advantages and disadvantages.
For example, consider using reclaimed wood, leather, and vintage-inspired fabrics if you love rustic decors. If you prefer a more modern look, you might opt for sleek and minimalist materials, such as metal, glass, and concrete.
Hence, when choosing the materials for your living room to remodel ideas, you must consider your budget and preferences.
Incredible Living Room Remodel ideas
If your living room feels cramped and claustrophobic, expanding the space might be the perfect solution. Knocking down a wall or two can open up your living room and make it feel more airy and expansive.
Alternatively, adding a conservatory or a sunroom can create a beautiful, light-filled space that can be used for relaxing or entertaining.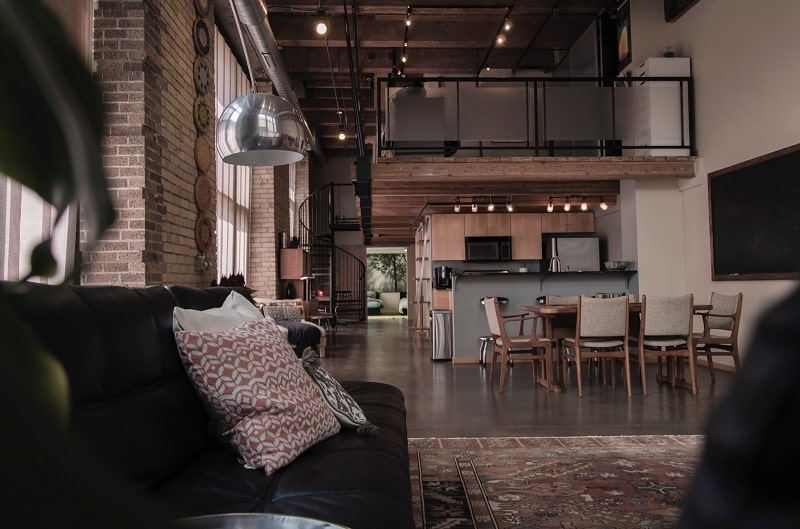 Change or Fix Flooring
The flooring in your living room plays a vital role in the overall look and feel of the space. If your flooring needs to be updated, damaged, or not to your taste, it's time to make a change.
From hardwood to carpet, plenty of flooring options are available to suit your style and needs. A new floor can also add value to your home and make it more appealing to potential buyers.
Upgrade Decor
Decorating your living room is a fun and creative way to add personality and style to your space. Updating your decor doesn't have to be expensive or time-consuming.
Simple changes like adding new throw pillows, changing your curtains, or hanging a new piece of art can make a big difference. Adding indoor plants can create a fresh and inviting ambiance, like a breath of fresh air.
If you need custom cabinets in Las Vegas, let Majestic Cabinets assist you with your living room remodel project.
Update Lighting
Lighting is always a given when you want to renovate a room. It not only illuminates the space but also sets the mood and ambiance. If your living room feels dark and gloomy, updating the lighting can make a big difference.
From overhead lights to floor lamps, plenty of lighting options are available to suit your style and needs.
Replace Windows
Windows are an integral part of any living room. They provide natural light, fresh air, and a view of the outdoors. If your windows are old or damaged, it's time to replace them.
New windows not only improve the look and feel of your living room but also improve energy efficiency, reduce noise, and increase security.
Change Your Accents
Sometimes, it's the little things that make the most significant impact.
Changing your accents might be the perfect solution if you need more time to be ready for a complete living room remodeling. From new pillows to rugs, accessories, and wall art, plenty of accents are available to suit your style and taste.
Choose the Perfect Color Palette
Like a rainbow that adds color to the sky after a storm, a new color palette can add vibrancy and energy to your living room.
If your living room feels outdated or uninspired, choosing a new color palette can breathe new life into the space. Consider the mood and ambiance you want to create when choosing a color palette.
Soft and neutral tones create a calming and relaxing space, while bold and bright colors add excitement and energy. Adding accent colors through throw living room accessories can create a cohesive and stylish look.
Transforming your living room can be a fun and rewarding process. Contact us today so we can help you remodel the living room of your dreams.
Moreover, feel free to get creative and make the changes that will turn your living room into the heart of your home.
https://majesticcabinetsllc.com/wp-content/uploads/2023/04/sidekix-media-r_y2VBvEOIE-unsplash-min.jpg
533
800
Owen Wright
https://majesticcabinetsllc.com/wp-content/uploads/2019/01/logo-1.png
Owen Wright
2023-04-18 16:54:12
2023-04-18 16:54:12
5 Living Room Remodel Ideas